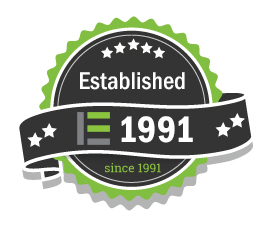 Equilease History
Equilease is an award-winning equipment leasing company committed to offering best-in-class financing solutions to  businesses of all types across Canada. We have been financing  almost every kind of equipment for businesses of all sizes, from entrepreneurs to larger commercial enterprises since 1991.
Since then, Equilease has worked hard to earn its reputation by providing superior customer satisfaction. We specialize in making the equipment leasing process simple and efficient.
About Us
Working For You
Equilease's expert leasing advisors will work closely with you to develop a flexible lease financing plan that meets your growth and cash flow objectives.
Let us do the work for you – just bring us a quote and let our team handle the rest.
We work quickly to secure your financing so you can focus on what matters most: managing your business and conserving your capital.
Giving Your Business A Competitive Edge
Conserve more capital and give your business the flexibility it needs with the power of leasing.
Together, we build a plan and decide the terms and payment options that suit your budget.
We offer a wide variety of financing options so you can make informed business decisions with greater confidence.